SUSTAINABLE ARCHITECTURE
SUSTAINABLE DESIGN, LOW-IMPACT SOLUTIONS
FOR ENERGY SAVING AND ENVIRONMENTAL RESPECT
ShARe is committed to the ideals of sustainable architecture, designing environmentally responsible and low impact buildings. Taking advantage of our services, our clients can have an energy streamlining on new buildings, or, in case of existing buildings, through energy efficiency surveys and diagnosis, an evaluation to identify the priority interventions to reduce energy needs and increase indoor comfort.
Attempting to establish a well balanced relationship between natural and built environment, sustainable architecture makes use of various design solutions, respectful of sustainable principles, to improve indoor environmental quality, and increase, at the same time, the architecturally expressive potential.
The form, components and orientation of the building, its relationship with site and surroundings, the exploit of the advantages of local microclimate, together with the incorporation of low-impact materials, are the main principles adopted to optimize energy performances and create environmental responsible buildings.
The integration of innovative and significant technological elements, that allow to harness the energy of the sun, passive cooling and natural ventilation systems, use of solar shading, natural control of heat gain and loss, re-using and harvesting water are the basics of our design approach for the creation of intelligent buildings, that endeavour to constantly re-use natural materials and renewable energy sources.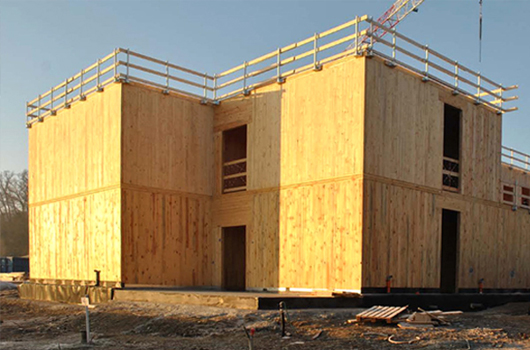 Sustainable architectural design
Energy rehabilitation of existing buildings
Analysis of building energy balance
Energetic certifications
Protocollo Itaca Assesments
Preparation of the final report for energy demand reduction
Consultancy on ENEA application for tax credit
IF YOU WISH TO GET A QUOTE OR REQUIRE MORE INFORMATION PLEASE COMPLETE AND SUBMIT THE FOLLOWING FORM